The Oregon Caves Historic District is a complex of significant rustic buildings built between 1922 and 1942 to accommodate guests and operations at the Oregon Caves National Monument and Preserve. While the buildings retain their character and unique integrity, the historic district needs a strong commitment of funding from private donors and foundations to show broad citizen support to ensure funding from the National Park Service to retain its continued glory. Historic Significance The Oregon Caves Historic District covers six acres in the main visitor area of the Oregon Caves National Monument and Preserve (OCNMP) in so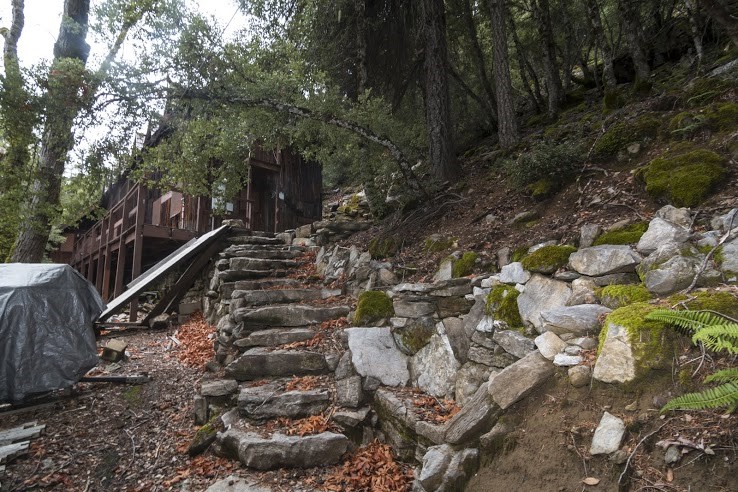 uthwestern Oregon.
The historic district includes the  Chateau ( the 23 room Lodge - open May through October - with overnight accommodations and two restaurants) , the Chalet ( the Visitor Center - where the Cave Tours begin), the Historic Guide Dormitory ( shown at the right which formerly housed College Staff -  now closed) and the Ranger Residence.
Because of the unique rustic architecture of these National Park Service buildings and the surrounding park landscape, the area was listed on the National Register of Historic Places in 1992. The Oregon Caves Chateau, specifically, is listed as a National Historic Landmark.
We need your help.  The NPS has prioritized nearly $17 million in 2019 for funding Life, Safety and Accessibility upgrades to the Chateau. The Chateau is currently closed as this project has begun.  However,  the full historic structural  has not yet been identified as a regional or national priority.  Support from The Friends, individual donors and foundations will be needed to fund the  estimated $4 million needed for the restoration of the interior, the guest rooms, the Monterey furniture, the lobby and all other interior amenities.
The Guide Dormitory has not been prioritized by the NPS for funding, so it is expected that the Friends will need to raise around $2 million for this restoration of this important building from foundations and private donors.  This restoration would offer family style housing for family reunions, summer camps and retreats.
Each year, Restore Oregon identifies historic properties that are in danger if they do not gain needed restoration.  The Oregon Caves Historic District has been on the MEP list for 2016 and 2017.