The Friends hosted the Grants Pass and Josephine County Chamber of Commerce members and Ambassadors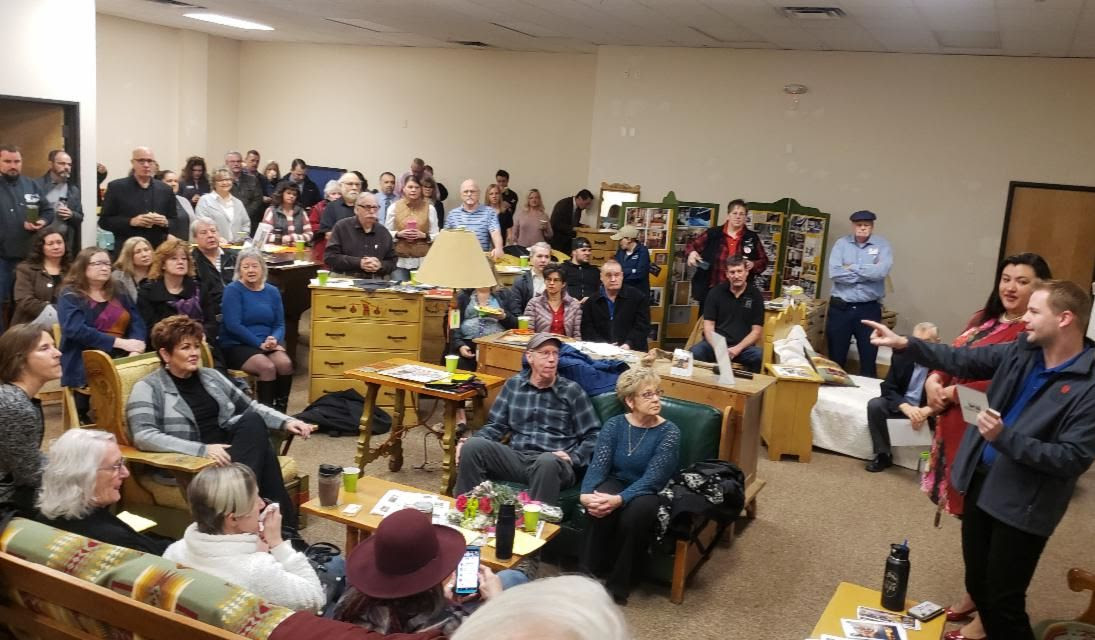 Over 100 Grants Pass business owners joined us for breakfast served by LaBurrita and Parkway Village. We had an update on the Oregon Caves National Monument and Preserve - tours opening in March - and the upcoming restoration of the Oregon Caves Chateau .
This event was held at the location in Grants Pass where all the donated pieces of Monterey furniture are on display. Additionally, we're storing the NPS Monterey Furniture collection - original to the Chateau - during the NPS Life Safety Accessibility upgrade.
If you have Monterey furniture that you would like to donate - we still need almost 200 pieces to complement what we have.