The Majestic Beauty of the Pacific Northwest and the rustic period of Great Lodge construction come together at the Chateau at the Oregon Caves National Monument.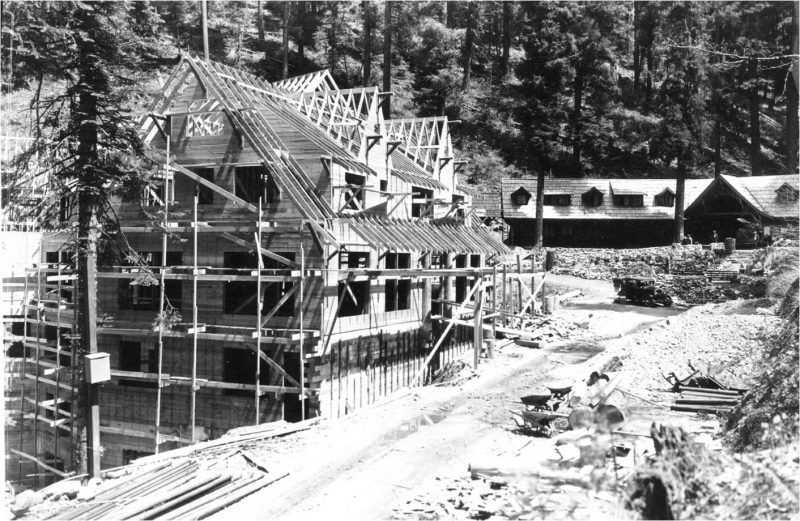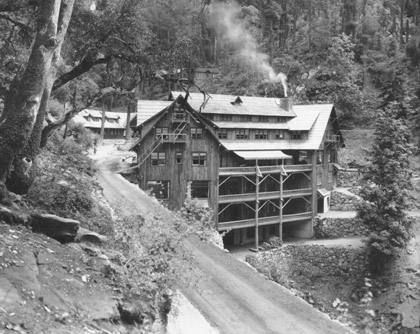 Built in 1934, the Chateau at Oregon Caves National Monument is a rustic hotel in the Siskiyou Mountains adjacent to the entrance to the cave in the only active limestone formation in Oregon. The Chateau is part of a larger development that included a chalet (dormitory/gift shop/multiple use structure), several employee and rental cottages, and a visitor contact station, all under consideration for National Register status as part of a district. The buildings were all constructed between 1923 and 1941. The Chateau is without question the most outstanding of the structures.
Construction of the Chateau
The Chateau was completed in 1934, at which time the Chalet became the gift shop and guide residence. The original concessionaire that operated the Chalet and Chateau (now often called "the Lodge") had invested significant money into the projects and as a reward was given test contract to run the cave tours as well. Many year have passes since the original local company was the concessionaire, so the National Park Service began providing cave tours in 2001.
The Design of the Lodge
The design of the buildings, using local material in a rustic fashion, is in keeping with most of the old lodges found in National Parks and National Forests. Landscape architect Arthur Peck suggested the traditional look of the district, and Grants Pass carpenter and self-taught architect Gust Lium followed suit when he designed and built the Chateau. The rocks are the same marble as that which comprised the cave and the bark which covers the structures is from native Port Orford Cedar trees. The rustic design of the cave's historic district set a precedent which was followed in constructing other buildings in several state parks and the Siskiyou National Forest.